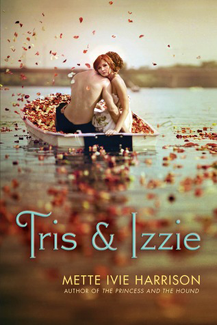 Release Date:
October 11th, 2011
Genre:
Contemporary Fantasy Romance Young Adult
Summary:
A modern retelling of the German fairytale "Tristan and Isolde", Tris and Izzie is about a young witch named Izzie who is dating Mark King, the captain of the basketball team and thinks her life is going swimmingly well. Until -- she makes a love potion for her best friend Brangane and then ends up taking it herself accidentally, and falling in love with Tristan, the new guy at school.
Review is spoiler free!
Read more at A Bookworm's Shelf.