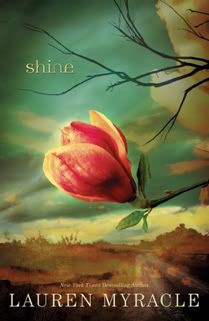 Release Date:
May 1st, 2011
Publisher:
Amulet Books
Genre:
Contemporary Mystery Young Adult
Pages:
376 Hardover
Source:
ARC received from NetGalley.
Trigger Warning(s):
This book is a
minefield
for them. Assault, sexual assault, physical abuse, drug use, use of derogatory homosexual terms and bullying.
Summary:
When her best guy friend falls victim to a vicious hate crime, sixteen-year-old Cat sets out to discover who in her small town did it. Richly atmospheric, this daring mystery mines the secrets of a tightly knit Southern community and examines the strength of will it takes to go against everyone you know in the name of justice.
Against a backdrop of poverty, clannishness, drugs, and intolerance, Myracle has crafted a harrowing coming-of-age tale couched in a deeply intelligent mystery. Smart, fearless, and compassionate, this is an unforgettable work from a beloved author.
NOTE: This review is spoiler-free!
Read more at A Bookworm's Shelf.