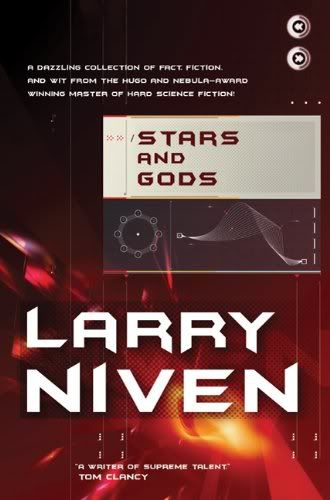 Stars and Gods
is a collection of the past several years' worth of Larry Niven's publishing career. Included are excerpts from recent novels, short stories, collaborations with other authors, non-fiction, editorials, and an interview—all taken since the publication of
Scatterbrain
(which I now desperately want to read). Niven is an accomplished writer. He's been honored with the Nebula
and
the Hugo award, as well as a couple of other awards for his acclaimed Ringworld series of Science Fiction books.
I must confess to not having read
Ringworld
, anything in Known Space, or anything by Niven at all before picking up
Stars and Gods
. I thought a collection of his latest work would do well as a proper introduction to one of the most influential Science Fiction writers still living today. I was not entirely wrong.