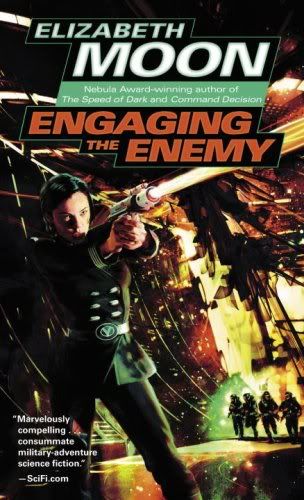 Kylara Vatta has finally made it to Lastaway, safely delivered her original cargo, and is on her way to her next trading port when she suddenly finds herself in charge of much more than the command of Fair Kaleen and her crew. There is little doubt someone or someones are out to get Vatta Transport, Ltd, but now other trading companies are under attack as well. Ky's novice Captain skills are put to the test again as she tries to avoid trouble and postpone her grief. Corleigh has been hit hard and her childhood home is destroyed. With ansibles still down and communication at a stand still, the only question is: is her family safe or have they become victims of the explosion?

( Read the rest of this review? )

This book is part of a summer reading challenge I am hosting at Jawas Read, Too! You can also read this review there.