Normally, I'm not an audio book kind of girl, but it has recently come to my attention that listening to them at night helps me fall asleep! I'm looking for something with a male narrator who has a deep, soothing voice....sort of like Richard Armitage (Mr. Thornton from the BBC movie North and South). Or something that's just great to listen to before you go to bed :) If you have any good recommendations, I'd love to hear them.

I was also wondering if anyone has read any good fiction on the Bolshevik revolution? Or non-fiction, for that matter? I'm interested in anything pertaining to Russia during that era.

And finally, a book recommendation: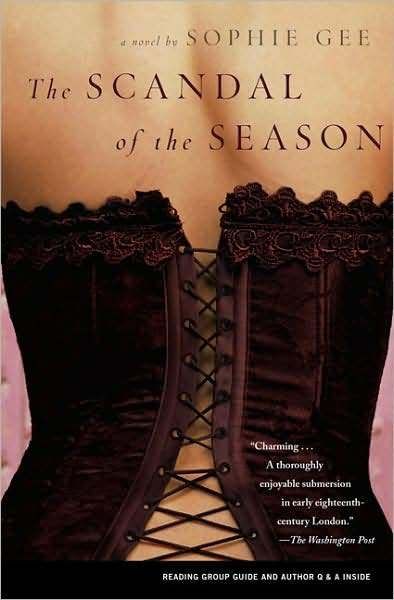 Poet Alexander Pope moves to London to set his mark on the world, but the road of literary ambition proves to be a little more difficult then he initially imagined once the social season begins. Amidst the endless succession of masquerades and parties, gossip runs rampant and a reputation can be destroyed in an evening. Beneath the superficiality of the party circuit, a darker undercurrent of political intrigue exists: the year is 1711 and murmurs of a Jacobite rebellion threaten to restore James VII of Scotland to the English throne.

Alexander's exploits are juxtaposed with those of the spoiled, pretentious Arabella Fermor. When she begins an affair with Lord Petre, a leading peer of the realm, the consequences will inspire one of the most renown poems in the English language.

Sophie Gee's prose is so witty and sharp that it's hard to believe The Scandal of the Season is her first novel. Decent historical fiction is hard to come by these days, particularly during this time period, but this entire book was an enjoyable read. My only complaint is the deceptive bodice ripper cover.